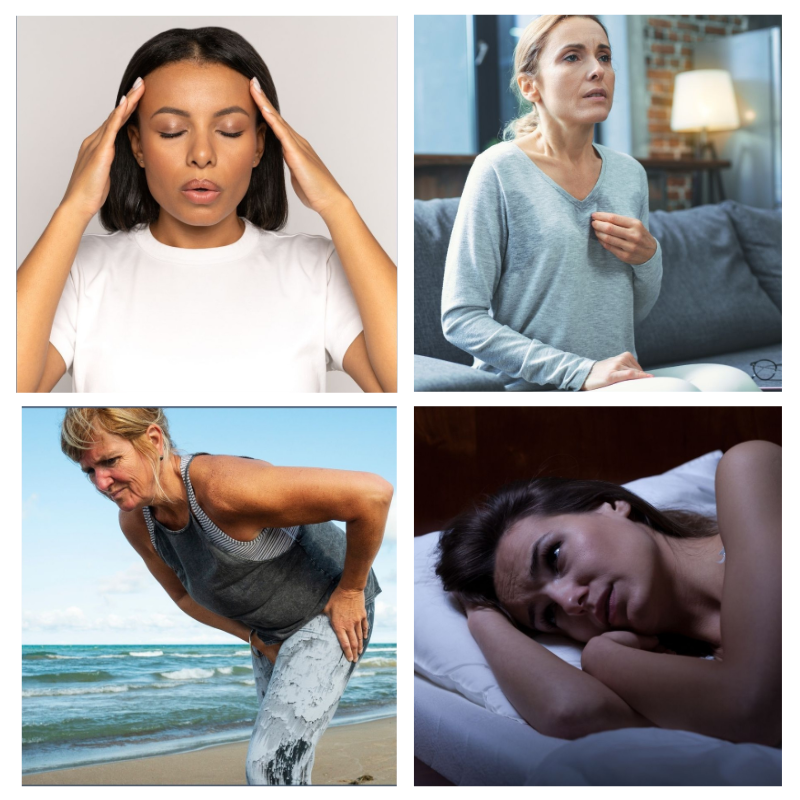 Menopause Relief
Find Relief from 5 of the Most Common Symptoms of Menopause
From hot flashes and low libido to mood swings, trouble sleeping, menopause can bring a host of symptoms that leave you confused, frustrated and struggling. The hormonal changes that come with age can even destroy your bone health and leave every part of your body feeling stiff and achy.
So why does menopause come with so many issues?

Hot flashes – Falling levels of estrogen can affect the hypothalamus, the part of your brain that controls body temperature.
Low libido – Fluctuating hormones also result in less blood flow and lubrication, decreasing your sex drive.
Mood swings – Irritability, stress and low mood occur during menopause as drops in estrogen can change the way your body manages serotonin.
Sleep problems – Low levels of estrogen can affect the metabolism of neurotransmitters in your brain, causing problems with your sleep/wake cycle.
Bone loss – Estrogen helps prevent your bones from getting weaker by slowing the natural breakdown of bones. Low estrogen in menopause accelerates bone loss.
Find Your Wellness with Wellkasa
With your Menopause Relief Wellness Plan from Wellkasa, you can finally get the help you need to take control of your menopausal symptoms and start feeling like yourself again. Designed by Dr. Monisha Bhanote, the founder of the Holistic Wellbeing Collective and a quintuple board-certified physician, the plan is customized to your specific symptoms, with 25 potential supplement combinations because improving wellbeing is never one-size-fits-all.
To receive your plan and start bringing balance back to your body, simply take Dr. Bhanote's seven question Menopause Quiz.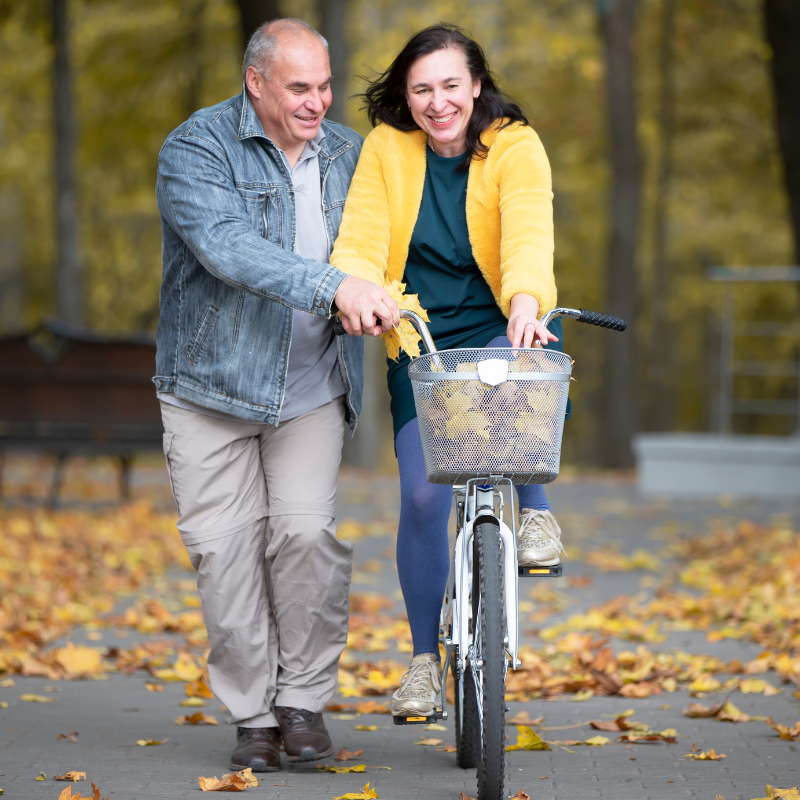 Meet the Doctor Behind the Plan
Dr. Monisha Bhanote, the founder of the Holistic Wellbeing Collective, is a quintuple board-certified physician and published author with expertise in Integrative Medicine, Internal Medicine, and Anatomic/Clinical Pathology. She is a sought-after health & wellness expert with multiple news media outlets and publications. After earning her medical degree, she completed her training at NYU Winthrop University Hospital. She has three fellowships in Cytopathology at Cornell, Breast, Bone & Soft tissue Cancer at the University of Rochester, and Integrative Medicine at the Andrew Weil Center for Integrative Medicine. Dr. Bhanote has additional training and certifications in Mindfulness-Based Stress Reduction, Plant-Based Nutrition, Ayurveda, Yoga for Cancer Recovery, and a Yoga Medicine Therapeutic Specialist.