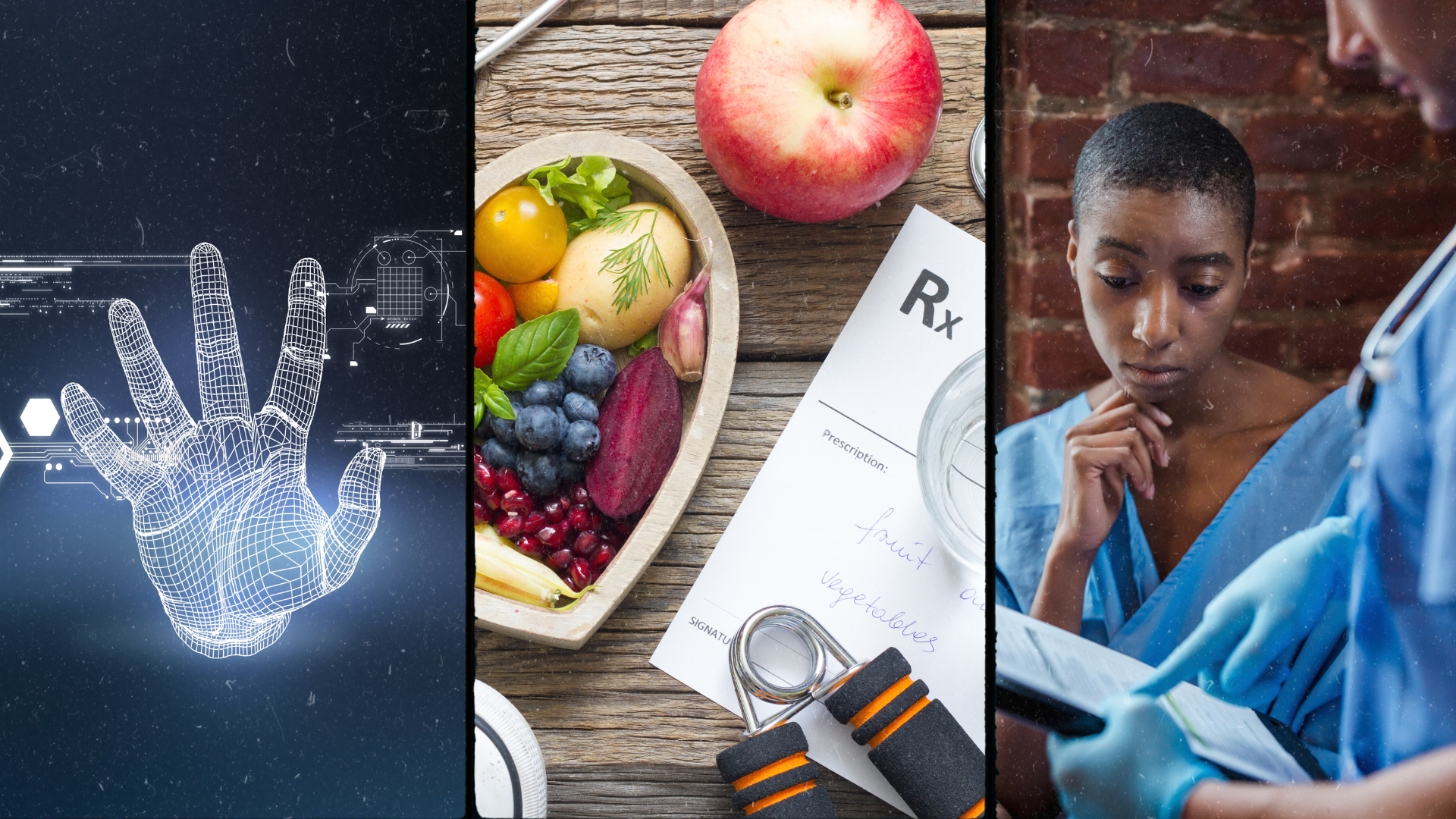 LIFESTYLE MEDICINE TECHNOLOGY
Wellkasa AI
Condition Specific, Personalized, AI-Powered Patient Lifestyle Support
With Wellkasa AI, we are reimagining the patient experience, empowering individuals with personalized, AI-driven lifestyle education, regimen organization, and symptom tracking. Our cutting-edge technology is designed to enhance understanding, streamline management, and optimize the healthcare journey, ensuring each patient feels supported, informed, and in control.
Wellkasa AI Modules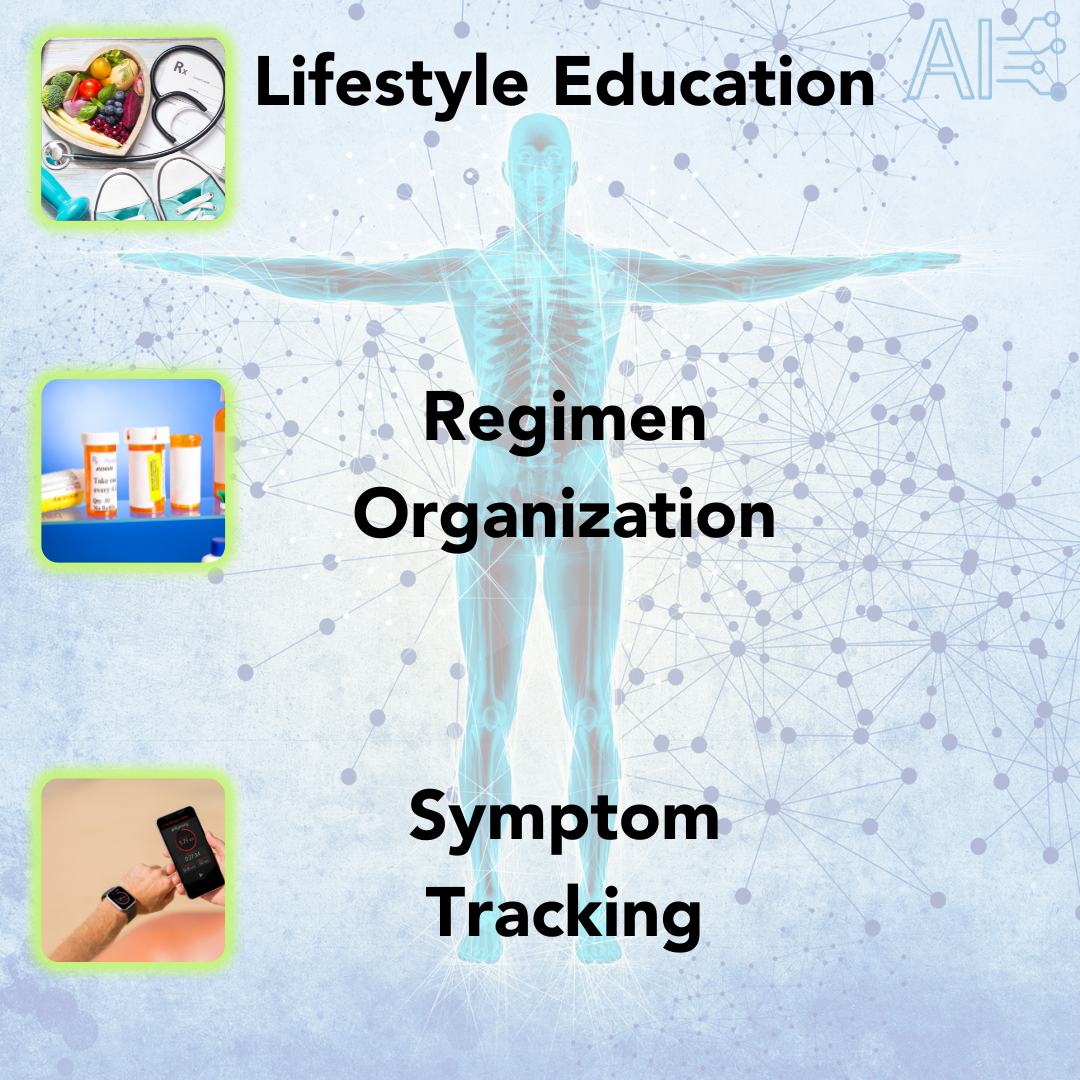 LIFESTYLE EDUCATION
Condition Specific Lifestyle Education
Introducing our Lifestyle Education module, a revolutionary approach to pre-clinical education and lifestyle support. We leverage AI technology to deliver personalized, condition-specific insights and guidance, ensuring each patient is equipped with the knowledge to manage and improve their health effectively.
Features:
Science-Backed Information: Grounded in expertly curated scientific research and clinical experience, offering reliable and actionable insights.
Conversational AI Interface: An intuitive, easy-to-understand platform enabling patients to engage and learn effortlessly.
Empowering Patients: Designed to reduce practitioner care burden and elevate the level of care through informed, empowered patients.
Our Lifestyle Education module amalgamates the richness of scientific knowledge with the simplicity of conversational AI, enabling patients to access tailored insights specific to their conditions. The AI-powered interface transforms complex medical jargon into understandable, actionable steps, fostering an environment of self-reliance and informed decision-making.
REGIMEN ORGANIZATION
Elevate Your Digital Health Offering with Advanced Regimen Management
In today's rapidly evolving digital health landscape, businesses need tools that are both powerful and adaptable. Introducing the Wellkasa AI Regimen Organization technology - a sophisticated solution designed to empower businesses. Seamlessly integrate it as a standalone application or incorporate it into your existing digital ecosystem. Drive user engagement, enhance service offerings, and tap into a new avenue of digital health management.
Features:
Comprehensive Digital Organization: Allow users to catalog therapies effectively — past, present, and future considerations. A holistic view of every user's health regimen.
Dosage & Compliance Tracking: Enhance user adherence and comprehension with dosage reminders and tracking capabilities.
Interoperability: Facilitate users in sharing their wellness regimens with care providers, ensuring comprehensive care.
E-commerce Ready: Allow users to order or subscribe to wellness products directly.
Plug-and-Play Integration: Smoothly integrates with existing platforms, be it websites, mobile apps, or digital health systems.
The Wellkasa AI Regimen Organization technology is not just another digital tool; it's a transformational health-tech solution. By offering businesses the ability to understand and manage user wellness regimens, it opens doors to improved user engagement, service diversification, and revenue generation. Its robust, scalable architecture ensures that whether you're a budding startup or an established enterprise, integration is seamless and efficient.
Symptom Tracking
Revolutionizing Patient-Provider Interactions with Transparent Symptom Tracking
Transform how patients and healthcare professionals interact with Wellkasa AI's Symptom Tracking technology. Tailored for businesses aiming to elevate their digital health platforms, this module offers intuitive symptom logging, real-time data accessibility, and seamless reporting. Drive improved patient outcomes, enhance care efficiency, and streamline clinical interactions.
Features:
Condition-Specific Configuration: Pre-configure the module to highlight symptoms specific to a range of medical conditions, ensuring tailored patient experiences.
Effortless Symptom Logging: An intuitive interface allowing patients or caregivers to track symptoms easily, with date, time, and severity markers.
Real-Time Data Accessibility: Healthcare professionals can access shared patient reports in real time from their dedicated portals, fostering proactive care.
Seamless Reporting: Empower patients to share comprehensive symptom reports with their healthcare providers effortlessly.
Enhanced Clinical Interactions: With up-to-date symptom data at their fingertips, healthcare providers can make patient visits more insightful and productive.