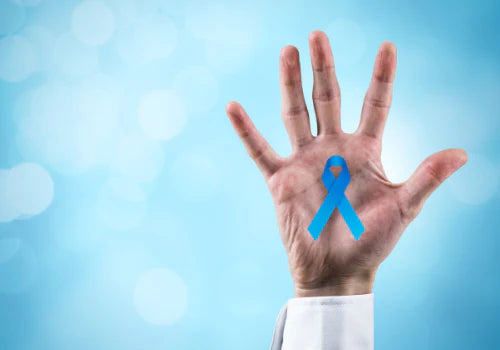 Your Wellness Solution for Anti-Cancer Prostate Support:
Being diagnosed with prostate cancer can be confusing and stressful. The side effects along this cancer journey can range from trouble urinating to losing weight without trying.  
Find Your Wellness with Wellkasa:
With Wellkasa's doctor-designed Anti-Cancer Prostate Cancer Wellness Plan, you get a more natural support on your cancer journey.
· Get regular exercise
· Maintain a healthy and well-balanced diet
· Reduce the intake of red meat
· Stay hydrated
· Manage your stress
Find additional support in this journey and complement this regimen, with a doctor designed and research backed Anti-Cancer Prostate Cancer wellness plan from Wellkasa.  The supplements in this plan go through our rigorous six-step test to ensure the highest quality and most efficacious dose. Learn more about medicinal mushrooms in this short blog and video by Dr. Donald Abrams.  
Meet the Doctor Behind the Plan
This Wellness Plan was designed by Donald Abrams, MD Integrative Oncology. This plan includes therapies based on his clinical experience and backed by research evidence.
Learn More