Integrative Medicine - Long Covid
Carla Kuon, MD
Dr. Carla Kuon is an medicine doctor and Long COVID expert at UC San Francisco She is the director of the OPTIMAL-IH COVID Clinic and is the author of The LONG COVID Solution: A holistic, integrative approach to post viral recovery. She chairs the education case conference series at the Osher Center for Integrative Health and teaches the CODA course on "Food as Medicine" at UCSF.
Dr. Kuon believes that chronic illness like Long COVID can improve by taking a holistic approach that involves nutritional changes, stress reduction, and addressing the underlying drivers of illness. She addresses nutrition as the first crucial step toward regaining health.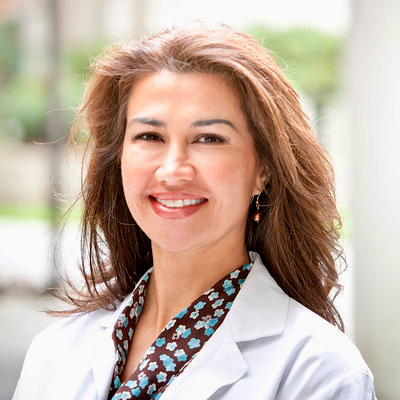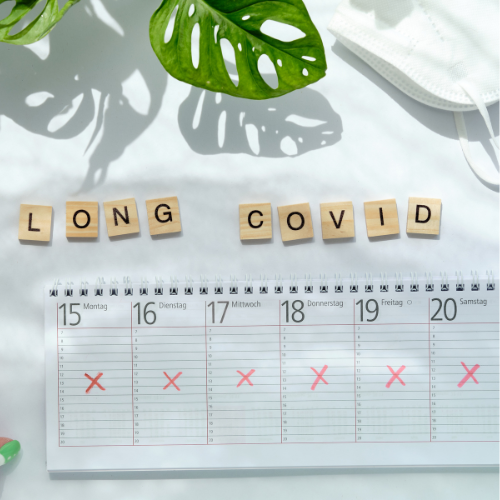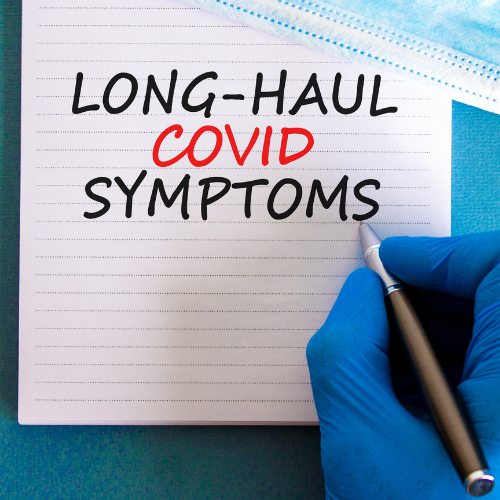 SYMPTOMS & RISK FACTORS
What is Long Covid?
Long COVID, also known as post-acute sequelae of SARS-CoV-2 infection (PASC), refers to a condition where individuals experience lingering symptoms and health issues beyond 4 weeks of COVID recovery and a negative PCR or home test for COVID. The Government Accountability Office estimates that long Covid has affected up to 23 million people in the United States.
As an expert in this field, Dr. Kuon has observed that long Covid affects individuals of all ages and can manifest in a range of symptoms.
Key symptoms of long COVID:
Energy issues: Persistent fatigue including exercise intolerance (post exertion malaise)
Neurological symptoms including brain fog, headaches, memory issues, speech issues and insomnia.
Musculoskeletal symptoms including muscle aches and joint pain.
Cardiac symptoms: Chest pain, dizziness on standing with palpitations (POTS)
Respiratory Symptoms: Shortness of breath, chronic cough.
Risk factors for developing Long COVID:
Pre-existing inflammatory conditions such as diabetes, auto-immune conditions (including Hashimoto's) and asthma.
Obesity
Repeated COVID infections.
COVID can worsen auto-immune conditions and even cause new autoimmunity to develop in some. Because COVID can promote lung inflammation and tissue hypoxia, low iron (ferritin <30 ng/dl) can contribute to ongoing fatigue.
It is crucial to recognize and track these symptoms using a symptom tracker to ensure effective communication with your health care provider in your journey to wellness.
Heal with nature & nutrients
Dr. Kuon's 3-steps for Long COVID wellness
Start with anti-inflammatory diet and consider a diet free of lectins, and histamines.

Use the healing power of plants and key nutrients to close nutritional deficiencies to help the body heal from Long COVID.

Practice mind-body therapies that reduce stress and exercises that improve vagal toning.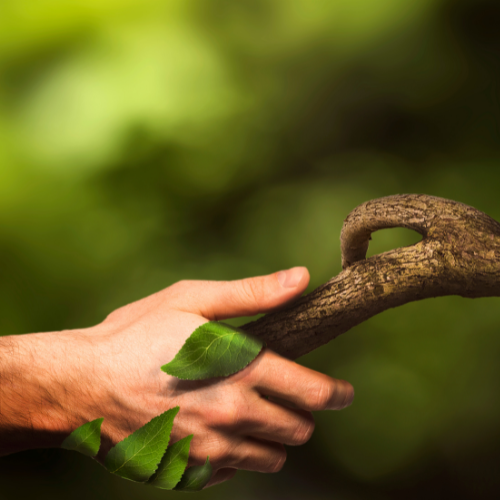 Healing with nutrients & botanicals
Dr. Kuon focuses on potent anti-inflammatory nutrients and botanicals to build a strong foundation and enable the body to to heal. Before starting any supplementation, Dr. Kuon starts with an assessment of patient's bloodwork including:, vitamins A, B2 and D, ferritin, histamine, tryptase, high sensitivity CRP, ESR, zinc and copper. Based on those results, she recommends a nutrient and botanicals plan from the following.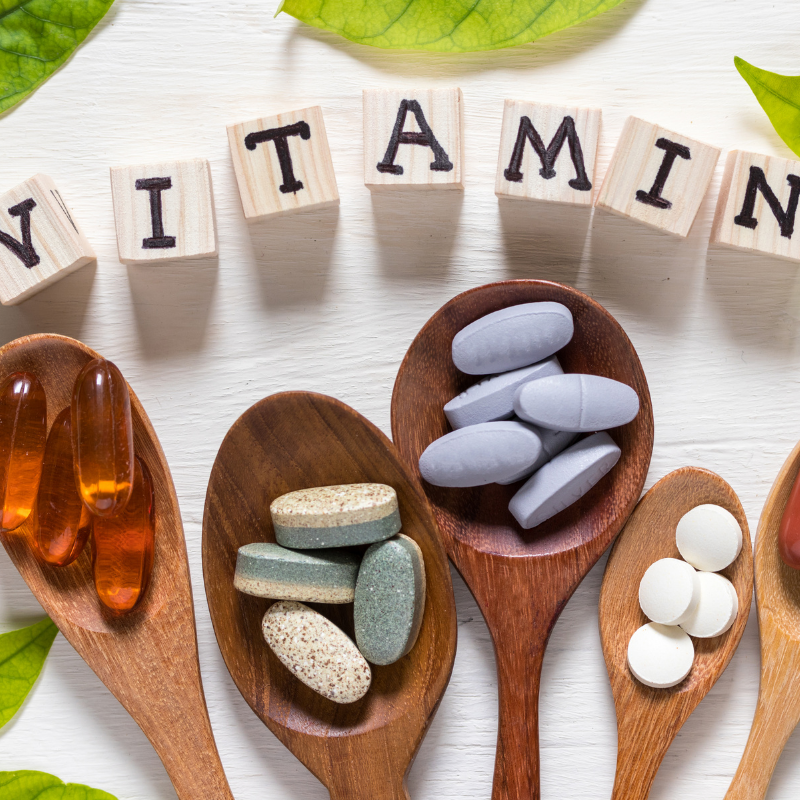 Vitamins & Minerals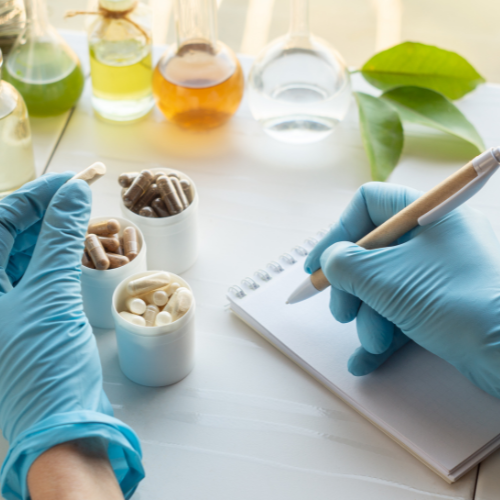 Antioxidants & Aminoacids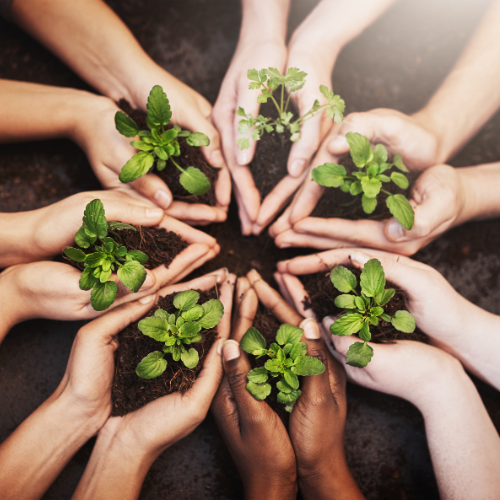 Botanicals
NUTRIENTS & BOTANICALS
Basic Protocol
Complement this protocol with low salt (2.3 grams) and high potassium* anti-inflammatory diet.
Optional: Famotidine 40mg twice daily (reduce dose with kidney impairment)
*Except for kidney impairment
Save on Long COVID Care Packages
NUTRIENTS & BOTANICALS
Anti-histamine Protocol
This protocol has added anti-histamines helpful for those with allergies, asthma, rashes and other signs of excess histamine inflammation.
Complement this protocol with low salt (2.3 grams) and high potassium* anti-inflammatory diet.
Optional: Famotidine 40mg twice daily (reduce dose with kidney impairment)
*Except for kidney impairment
Save on Long COVID Care Packages
How to taper the Long COVID Protocols