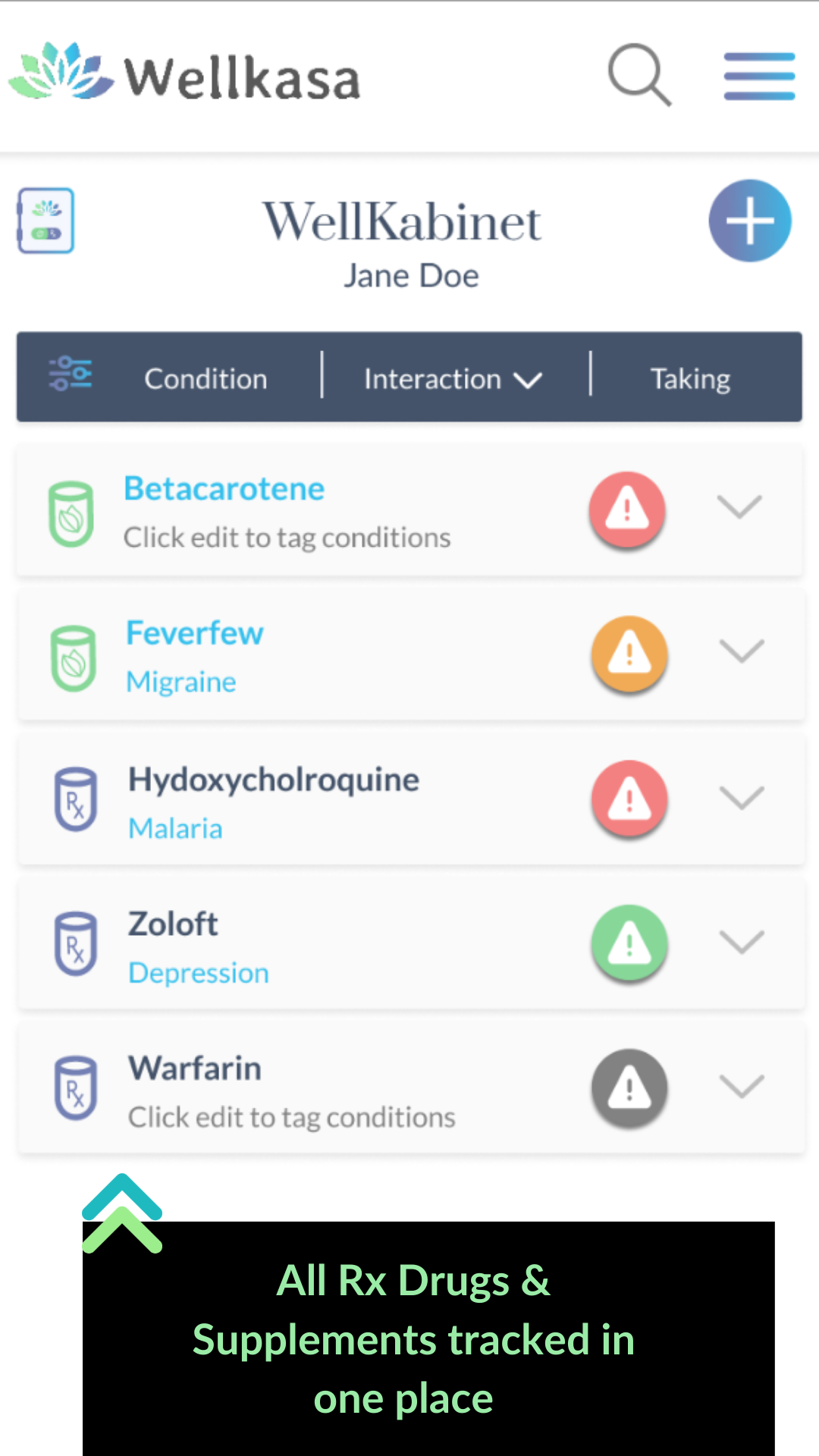 0 products
our top choice for
Migraine Care
Migra-Well complete care package addresses the unique challenges of your migraines. Start your day with energizing Migra-Well AM. Find all day gut-brain botanical support in Migra-QWell and rest well with nutrient rich Migra-Well PM.
BUY NOW - 20% OFF
our top choice for
Vitamin B12 + Folate
Jarrow Formulas® Methyl B-12, Methylfolate Plus Pyridoxal-5-Phosphate (P5P) combines the biologically active coenzyme forms of vitamin B-12, B-9 and B-6. Methyl Folate is unlike synthetic folic acid that may interfere with natural folate metabolism or mask vitamin B12 deficiency.
BUY NOW
Digital Technologies that help you and your medical providers ensure safe and effective use of supplements, diets and mind-body therapies.  
WellKabinet: For patients and caregivers. Track ALL your medicines in a digital medicine cabinet, see research details, automatic interaction checking between Rx Drugs and Supplements and much more...
Wellkasa Rx: For medical professionals only. Quick access to research, interaction checking, patient education reports and individualized protocols by medical condition. 
Learn more about our proprietary Wellkasa Core Engine which drives these digital products.
Sorry, there are no products in this collection.